Recovery supply chain and valuation system at machine builder
A machine factory in a market with a lot of potential, with fantastic people who are willing to go the extra mile. These are the ingredients of a success story. MPAC was such a success story, until corona threw sand in the wheels. When MPM'er Coen Smits arrived, the supply chain had become problematic and produced machines could not be delivered because the operating systems were difficult to obtain. Gerben Kolkman, managing director MPAC Wijchen: "It was quite a job to keep the operational process going during the corona period. Coen's enthusiasm was contagious for the people on the floor."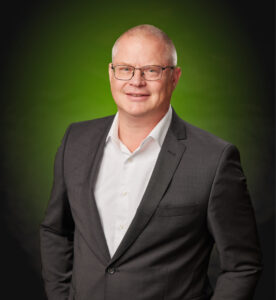 Two complex processes
Fortunately, the corona years are behind us. As usual, MPAC in Wijchen delivers ultra-modern, lightning-fast high-tech cartoning and packaging machines to large production companies worldwide on time. Even though he has been away from Wijchen for some time, Coen is still enthusiastic about the company. "Boxes for packaged plasters. Boxes around pizzas. Boxes around contact lenses. You name it. The machines that the people at MPAC make produce and package thousands of products per minute. Impressive." As a temporary replacement for a departed operational director, the MPM-partner managed to get a grip on two complex problems during corona times.
'The machines that the people at MPAC make really produce and package thousands of products per minute'
"I would replace the operational director for six weeks. I ended up working for MPAC for thirteen months." During those thirteen months, he and his colleagues managed to restore the supply chain flow and brought appreciation for colleagues back into the organization.
Planning scenario
"When I arrived there, the production halls were full of machines that could not be delivered because the operating system was still missing. Suppliers were unable to keep their promises during corona times. The assignment I was given was to deliver as many machines as possible as quickly as possible. That's easier said than done. Because even if you have the operating systems, you still have to extensively test each machine first. With management support, the Purchasing department has succeeded in tapping into an additional supply chain overseas. To avoid unnecessary loss of time, we pre-tested the machines as far as possible using rotating temporary controls. Once the supply chain for the control systems was in order again, we were able to complete the test phase and deliver the machines. The Project Management department had created a planning scenario to ensure delivery as efficiently as possible. Fantastic that it worked that way."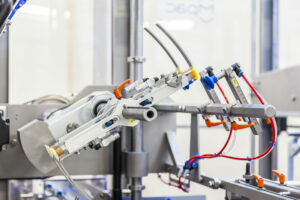 Enthusiastic professionals
MPAC has four offices worldwide. "When I joined, the company was managed from the head office in the United Kingdom. In addition, there were implementing organizations in England, Canada and the US. MPAC in Wijchen builds high-quality machines for customers all over the world. The branch in the Netherlands also supports other branches with its unique local know-how and experience. That's special. Very enthusiastic professionals work in Wijchen."
'Great to see when everyone takes ownership in the process'
People are the greatest asset
MPAC supplies ultra-modern, high-quality machines. Coen: "That quality standard was sacred to us. This sometimes conflicts with production time. Customers can put great pressure on the production process. But the distinguishing quality must already be in a machine during the so-called factory acceptance test. You may then need an extra week in production, but that will save you three weeks of testing on-site. My vision has always been that people are the greatest asset in your organization. Great to see everyone taking ownership of the process, especially when there is so much pressure."

New energy
"Although a lot was demanded of people, when I took office there was little room for personal attention. I sat around the table with everyone. During those conversations you mainly listen. Everyone has their own story. Everyone has a goal. My role was to help them with this, together with HRM. All job descriptions have been updated. We have drawn up a development plan for people who wanted to progress in the company. That gave a lot of new energy."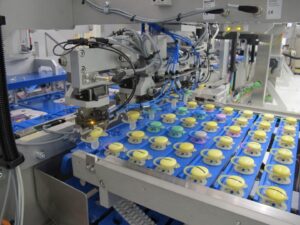 'He was already cleaning the machine at 6 o'clock in the morning: he didn't want to see any fingerprint anymore'
Hats off!
He is very pleased with the employees. "Hats off to the standing organization! I've seen so much resilience there. When it was very busy, they would be called in on Saturday morning to finish a job. I remember the man who was responsible for a complete assembly. On the day that the customer was supposed to come to subject the purchased machine to the factory acceptance test, that colleague was already cleaning the machine at 6 a.m. of his own accord. He didn't want to see any fingerprints anymore."
Interaction
"The value of the company is in its people. As an interim manager you start by bringing positive energy. I have no history and can give myself completely. If you see that employees also want to go an extra mile for the company, an interaction arises. I was allowed to inspire people, but that also happened the other way around. Through this interaction, that energy also returns to you. Then you manage to remove the proverbial grain of sand from the machine together. These were wonderful months at MPAC, in which we achieved something beautiful together."